By Roger Lienhard, Founder & Executive Chairman of Blue Horizon
Fast food is as iconic as it is notorious for serving quick, convenient, greasy meals, usually purchased for less than the price of a medium latte (dairy-free, of course). No matter where you are in the world, you'll rarely ever not be in the presence of their familiar logos, beckoning you to them with meals that, while satisfying, have dire consequences for the planet.
Thankfully, the face of fast food is about to change–but not beyond recognition. The fast food of the future will look and taste the same as the beef burgers and chicken nuggets that consumers have fallen in love with, only it will be far more sustainable. Beef, chicken, and pork are still on the menu, but a major shift is already happening.
Last week, McDonald's announced the McPlant, a vegan burger that it says will deliver the same experience that people have come to expect from the iconic Big Mac. And it doesn't end there: McDonald's has plans for an entire McPlant range, including plant-based nuggets and breakfast sandwiches that could be on the menu in the very near future.
Several restaurants have gotten the jump on McDonald's. (Burger King and White Castle have both partnered with Impossible Foods on the Impossible Whopper and the Impossible Slider, respectively. Last week, Pizza Hut announced a trial with Beyond Meat in both the US and the UK.) But, its declaration signals a new era of fast food. When the world's largest fast food chain makes such a monumental announcement, others pay attention.
The rise of flexitarian consumers is the driving force behind these changes. Nearly two in five Americans are adding more plant-based food to their diets and more than half of them agree that restaurants should offer more options. In meat-loving Germany, more than 40 percent of people are deliberately reducing their meat consumption. People who seek meat-free meals are becoming the majority despite vegans and vegetarians representing only a small fraction of people.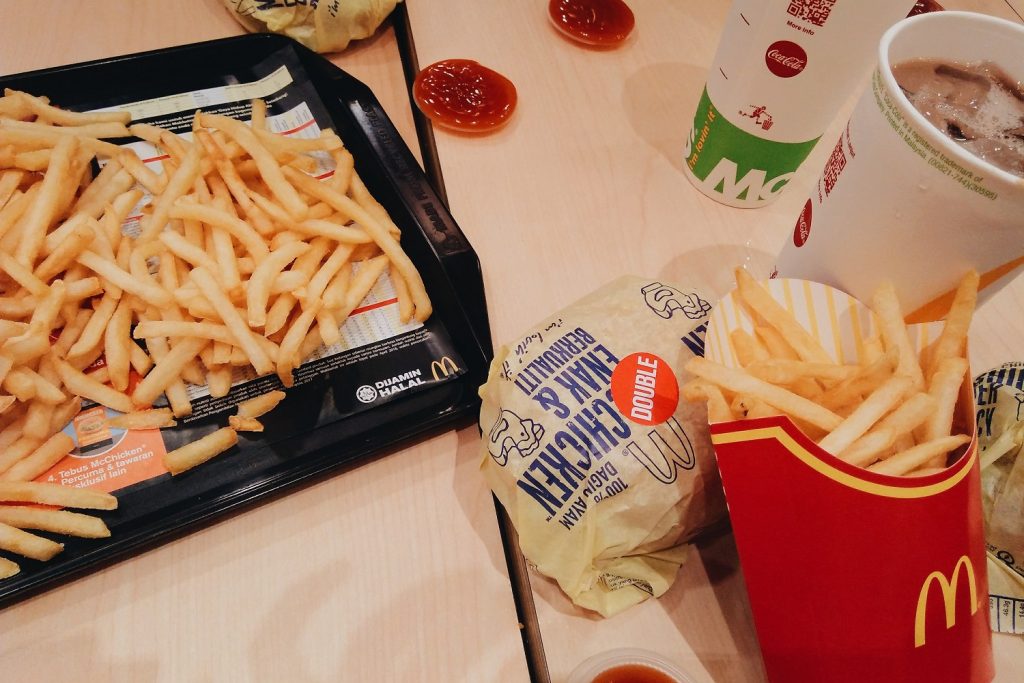 This shift in eating habits means that the vegetarian and vegan options of the past–fries and a salad–are no longer viable. Restaurants need to adjust their strategy to appeal to the flexitarian; the consumer who wants to consume less meat, but doesn't necessarily want to give it up. And food technology has come a long way from just 10 years ago. The plant-based burgers of today have achieved what wasn't possible in the past: widespread appeal. They look, cook, and taste like beef. Give it a few more years and we'll barely be able to tell the difference between beef and a plant-based patty.
In a roundabout way, fast food giants like McDonald's will be as much as a catalyst for change as evolving consumer preferences. Vegan options offered by familiar brand names will court veg-curious consumers and because fast food is everywhere, it will further acquaint people with healthier, more sustainable meat made from plants. Another draw of fast food is the price point; McDonald's, Burger King, and the like have a reputation to uphold. Their choice to place plant-based options on the menu will accelerate price parity with meat; a long-term goal of meat alternatives manufacturers.
When the plant-based version is as accessible, affordable, and nearly identical to the real thing, the consumers will make the right choice for the planet. So while fast food chains offer what is arguably the unhealthiest meals on the planet, their adoption of meat's new frontier will pull us in the right direction. Perhaps it will even convince the U.S. government that it should be subsidizing plant-based protein over meat.