By Roger Lienhard, Founder & Executive Chairman of Blue Horizon
What if your investments could help sustain future generations? The rise in impact investing in renewable energy, affordable healthcare and housing, and conservation gives me hope for the future. However, there is one area that is in desperate need of our support: food.
By 2050, the global population is set to reach 9.7 billion people and experts predict that food production will need to double in order to sustain everyone. However, our food system is already pushing the planet to its limits. On top of that, an estimated 821 million suffer from hunger. Luckily, there is a solution to both critical issues and it involves shifting away from our reliance on animal agriculture.
Voting with our dollar in supermarkets and restaurants helps the burgeoning plant-based food market to grow, but in order to make a bigger impact, we need to mobilize on all fronts. We need to put our money where our mouth is, not only when we buy food, but also when we invest. In the past, investing in "green" sectors has had a reputation for not meeting expectations. Environmentally destructive sectors, like fossil fuels, has been the easy way. Going against the grain has never been the easy way to do things. But, there's some good news: caring about the planet is in and it's becoming profitable. According to a 2018 study by GIIN, 90 percent of impact investors found that their investments were meeting or surpassing projections.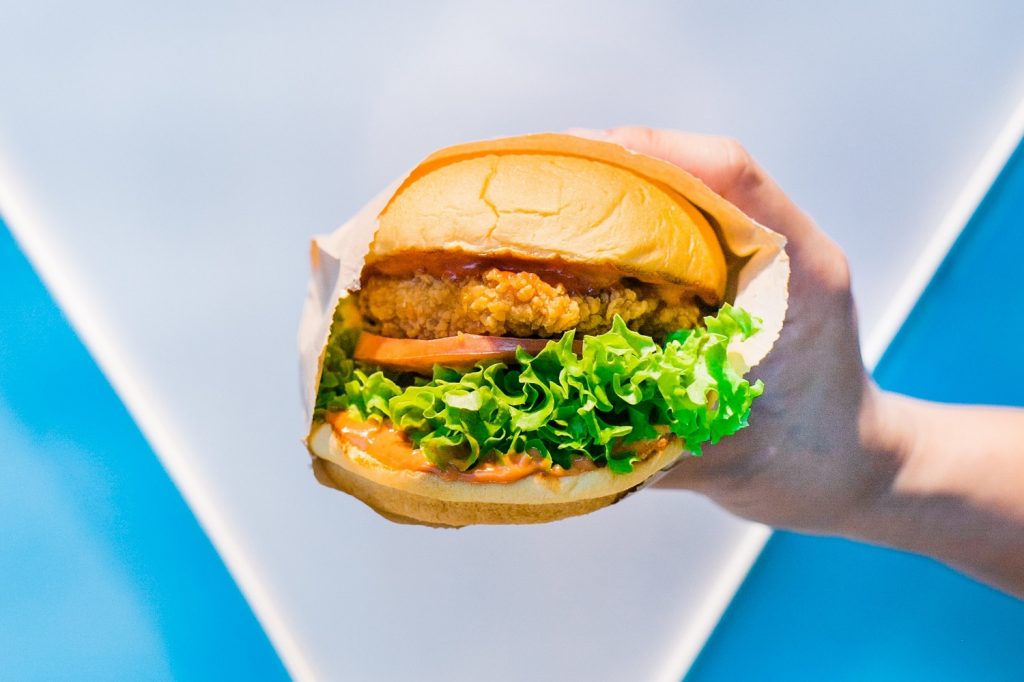 That brings us to food. The scale of our animal product-heavy food system is far too great to create change through these retail sales alone. Meat has been part of the human diet for centuries, but the current means of production won't be able to sustain our growing global population. But, research shows that a plant-forward diet can.
Livestock currently occupies 26 percent of the world's arable land and a further 33 percent of that land is used to grow the food that will feed our "food." The carbon footprint of meat, dairy, and eggs extends from growing and harvesting feed to raising and slaughtering the animals, cleaning facilities, producing packaging, and transporting the final products to the supermarket. Alarmingly, carbon emissions hit the highest monthly record ever recorded in late spring. It's a heavy price to pay for cheap meat that will be gone within minutes.
In terms of investing, we are already off to a good start. The progress that the plant-based food market has made over the past decade has been tremendous. Fast-food restaurants that built their empires on unsustainable beef burgers are warming up to meat-free alternatives. Progress has been made in terms of shifting toward a more sustainable plant-based food system, but we still have quite a long way to go. We need to mobilize on all fronts, from consumers to governments and investors.
According to the Good Food Institute, nearly $1.5 billion has been invested in alternative proteins—both plant-based alternatives and cell-based food technology—in the first seven months of 2020. These record-breaking numbers are a reason to celebrate the increasing acceptance of plant-based food in the mainstream market.
Blue Horizon has invested in more than 60 companies worldwide and we couldn't be more proud of the success and we wholeheartedly encourage more investors in the plant-based food space (and I am more than happy to advise anyone interested). Companies are not only producing great commercial products, but finding success. Now is the time to invest in them and the planet's future.
Not only will these funds help brands scale up, becoming household names the same as the likes of the biggest meat and dairy companies, but it will also help create better tasting, more affordable, and more accessible alternatives.