By Roger Lienhard, Founder & Executive Chairman of Blue Horizon

So far, the U.S. has been perceived as the powerhouse of the plant-based food industry. California-born brands such as Beyond Meat and Impossible Foods have achieved international recognition, with each focusing its attention on separate spaces. For Beyond Meat, that was supermarkets. And Impossible Foods set its sights on the restaurant industry, courting fast-food chains such as White Castle and Burger King. Now, both brands have crossed over to the other side. Beyond Meat (which also launched one of the most successful IPOs in nearly two decades last year) is working with big players in the restaurant industry like Dunkin' and KFC while Impossible Foods has expanded its retail footprint more than 50-fold this year alone. But, U.S. brands may soon face a challenger in China.
The pace at which these brands have expanded is nothing short of impressive and I strongly believe that they have also played a significant role in making room for other companies to stake their claim in the rapidly growing plant-based food industry–especially in the Chinese market. Cargill, the third-largest meat company in the U.S., launched a range of plant-based chicken nuggets and burgers in late June. Prior to that, it trialed those nuggets at select KFC China restaurants. Beyond Meat, too, has set its sights on China. It entered the market via Starbucks earlier this year and has now launched in Alibaba supermarkets. Impossible Foods also declared that it intends to enter the market.
It's not surprising that companies are turning their attention to China. I personally believe that China is poised to adapt to and transform the plant-based meat industry in the coming years. That's why we at The LIVEKINDLY Collective are also looking at eastern expansion. We recently welcomed our first CEO of Greater China.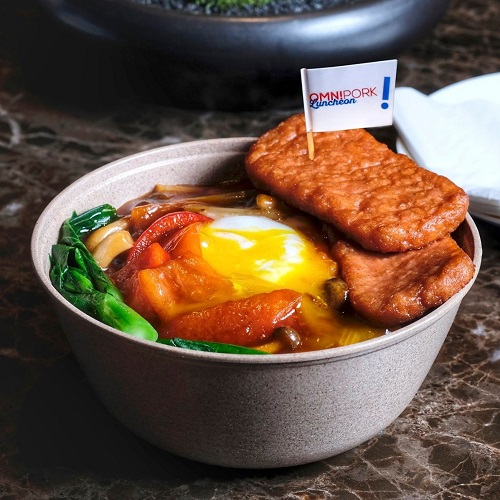 Like the U.S., it will become a global leader in the sustainable future of food. It should be noted that the Chinese plant-based food market will not be dominated exclusively by outsider brands.
Zhenmeat, a plant-based startup based in China, is what I predict is among the first of many Chinese brands that will capture consumers' attention. It has an edge over foreign brands: it already understands what its customers like. It recently introduced pork and crayfish, which is significant, considering that China is the world's largest consumer of pork and one of the biggest for crayfish. Its meatless ground beef is already on the market too. OmniFoods, the Hong Kong-based brand founded by entrepreneur David Yeung, is now available in Chinese supermarkets and restaurants.
Of course, it should be noted that plant-based meat is nothing new to China. But, next-generation products that look and cook like the animal-based version are new. Whole Perfect Foods, which has mainly catered to vegetarian Buddhists for the last two decades, is now making plant-based meat products with widespread consumer appeal in mind.
We should also recognize that China consumes more vegetables than anywhere else in the world and its meat consumption is already significantly less than that of the U.S. In addition to this, the government is determined to reduce the nation's meat consumption by 50 percent by 2030 in order to reduce its greenhouse gas emissions. All things considered, Chinese plant-based brands have an opportunity to lead the way in plant-based innovation both domestically and globally over the next few years.