There is growing acceptance that the conventional fishery and aquaculture industries cannot sustain demand for most seafood products long-term; especially not in an environmentally friendly or ethical way as shown in documentaries like Netflix's Seaspiracy. 
One promising solution is making alternative seafood out of plants, algae, and fungi. However, the alternative seafood space is a few years behind the rest of the plant-based foods market in terms of sales and still only represents a tiny fraction of the over $150 billion global seafood market. 
Replicating the many types of seafood is a difficult task due to the unique textures, flavors, and nutritional profiles of the products. Companies are hard at work breaking the "cod code," however. In addition to more well characterized methods employed by category-defining companies like Good Catch, Sophie's Kitchen, or Gardein, startup companies are developing a suite of new ingredients and food science tools for the next generation of alternative seafood. Texturization approaches alone include 3D printing, shear cell extrusion, biofabrication, and novel chemistries. 
We are proud to announce our seed investment in New School Foods, which has just come out of stealth mode with fibrous, whole-cut plant-based salmon that looks, cooks, flakes, and tastes like conventional salmon thanks to its proprietary thermal scaffolding technology.  The $12 million round, with support from Lever VC, Hatch, Good Startup, Alwyn Capital, Joyance Partners, and Protein Industries Canada, will be used to build a pilot facility and launch in North American restaurants.  
Please read further in TechCrunch and reach out to the Blue Horizon team to get in touch.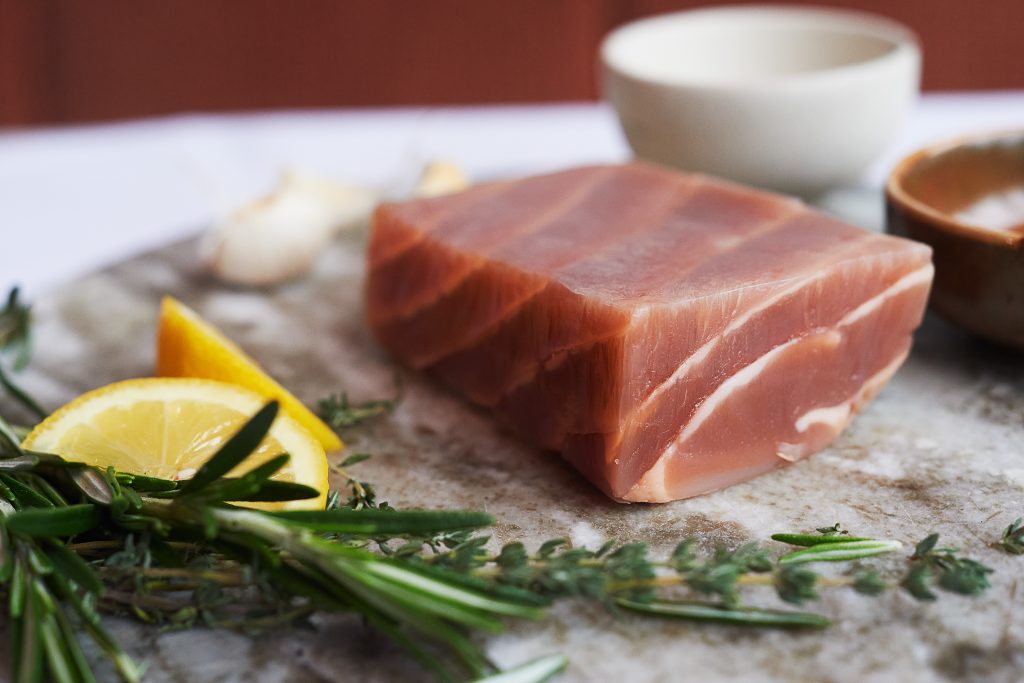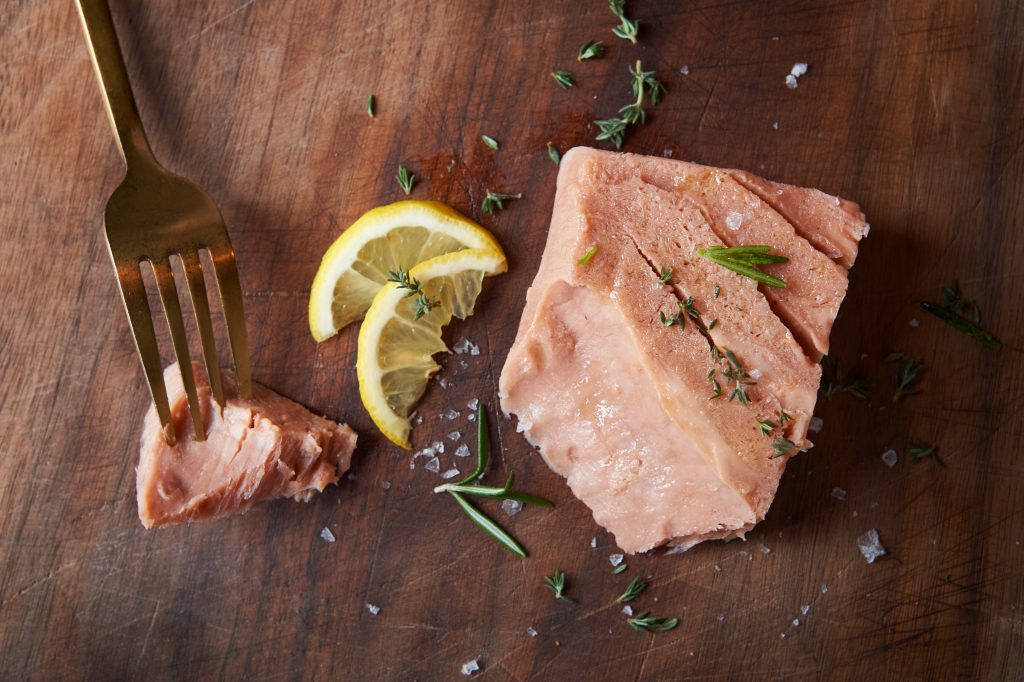 Before (left) and after (right) cooking the New School Foods salmon